Police Tech: Guns versus Butter-Pecan?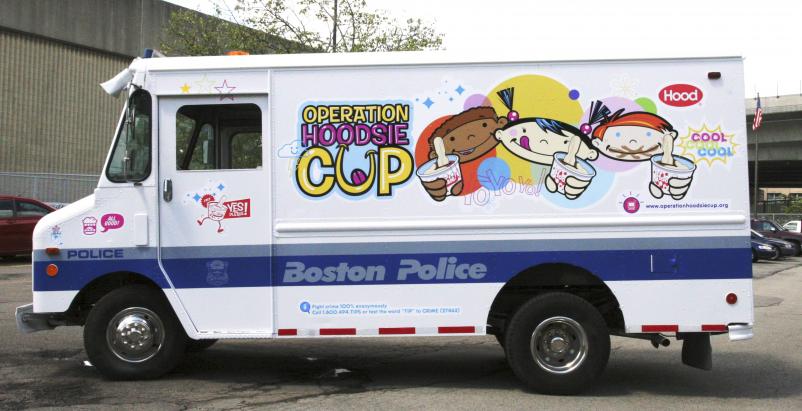 Technology has had an incredible effect on the ability to give urban neighborhoods more confidence as it relates to public safety. What with closed circuit cameras,  ShotSpotter platforms, drones, robots and sophisticated criminal profiling software the technology armaments have never been more powerful.
 
However for obvious reasons, the spotlight is now being pointed toward the human aspects of the relationship between police and the communities they serve. This has created the need in all cities for a balance of citizen engagement that has a technology backbone but is by no means limited to it. Ironically this is a back to the future evolution that involved the convergence of digital and cops on the beat.
 
During the last century technology has actually led to a gradual separation of the police from the community. The expanding role of automobiles replaced the era of friendly foot patrol. Advances in telecommunications resulted in rapid contact with police through the 911 systems, resulting in an overwhelming number of calls for service.
 
The private sector often talks about how information technology departments must get to know "the businesses" in that enterprise. In the case of the public sector the "businesses" are the citizens expecting a public safety return on their tax investment.
 
Face-to-face community policing strategies have been enhanced in order to inculcate deeper relationships with individual citizens in neighborhoods with special attention to high crime areas.  Many of these strategies are about as low-tech as you can get.  Cops walking the streets have as their main mission of getting to know as many citizens in a neighborhood as possible on a first name basis.
 
But as those in law enforcement experts will tell you this is very hard work. It only takes one gang shooting or accusation of excessive force to create the perception that the civic engagement strategies don't work.
 
So perhaps the most important aspect of digital community policing is in the ability of the law enforcement agency to build a very positive brand in the communities.
 
So the search is on for a softer, more intimate no-tech side of community policing innovation that to many might not look like law enforcement at all.  Operation Hoodsie Cup a new Boston Police outreach program done as a public private partnership with Hood dairy products, uses a police-sponsored ice cream truck designed specifically to create a more casual interaction with the community using America's favorite summer treat as a hook. In that imitation is the ultimate form of flattery, St. Louis recently replicated the program with their Operation Polar Cops truck. This hearkens back to the guns versus butter unit we had in freshman Intro to Economics !
 
Even the friendliest initiatives don't come without controversy. While both police and community were excited about the outreach in Boston, there were still elements in law enforcement that felt the priorities were backwards. In this case a Boston Police Union official didn't hesitate to us e the press to warn that ice cream was coming at the expense of similar donations for bulletproof vests and more law enforcement technology.
 
But cities simply can't have ice cream trucks visiting neighborhoods 365 days a year to put a friendly and appetizing face on the department. Even in the well-endowed cities, there's never enough resource to have the police-to-citizen ratio at optimal levels. 
 
Some of the more innovative community policing programs are expanding community conversations through the use of technology as a supplement to expanded face-to-face interactions.  New citizen engagement networks have enabled law enforcement to get anonymous messaging related to issues in the community. These platforms should not be confused with "snitch sites" where citizens report nefarious characters in the neighborhood.
 
Community generated public safety content and alerts have become the digital equivalent of the first-responder. These can range from warnings about flooded intersections to Amber Alerts about missing children. Many of the community policing platforms replicate the most popular elements of Facebook, Twitter and SnapChat, while others use the mainstream social platforms as their backbone.
 
Nextdoor's free government interface, Nextdoor for Public Agencies has become a mainstay of community policing around the country. This Facebook-like platform enables citizens and law enforcement to post messages and photos related  incidents (or positive events) in the neighborhood. It has also been successfully used to post photos of stolen property that can be cross-referenced with products being fenced on Craigslist.
 
To further build the personal relationship many police departments are requiring their departmental and beat officers to have twitter accounts. Again, as with the ice cream truck, tweets need not be all bad news. Law enforcement is using the twitter feeds for officers to retweet new community policing initiatives. In other cases it's being used publicize neighborhood happenings of a more personalized nature to reflect the officers' integration with the fabric of the community.
 
Finally, police technology must start to mimic the latest social platforms being used by the constituents in the neighborhoods. SnapChat has been integrated into many community policing programs for such purposes as BOLO (be on the lookout), citizen "ride or walk-alongs" with police patrols, and public service announcement.
 
How is your city using tech and social media to enhance its community based policing efforts?